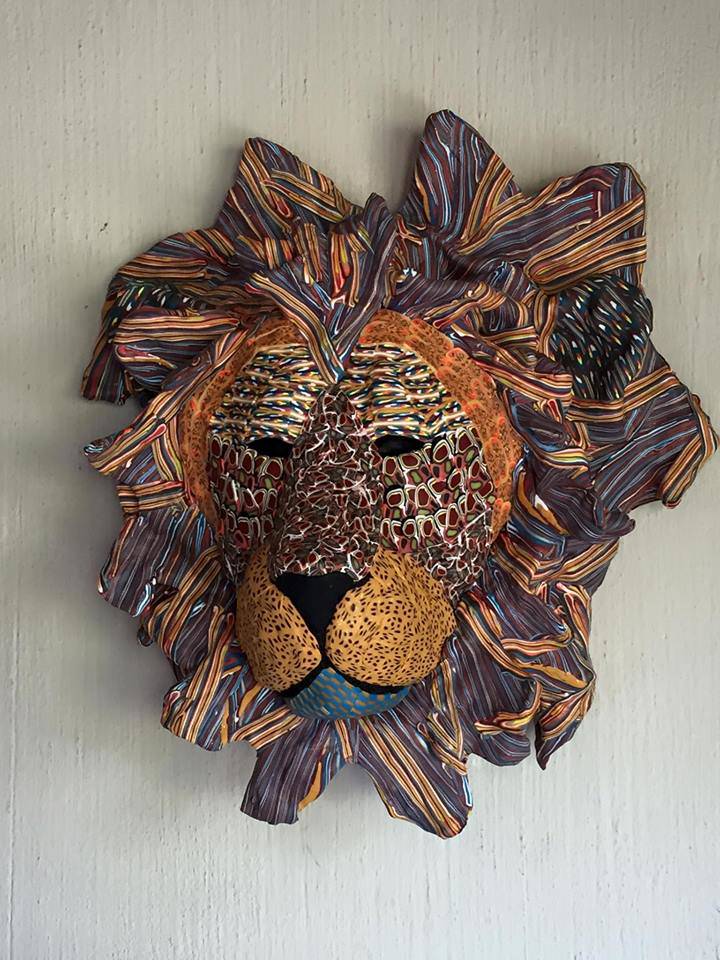 Welcome to my website
Punda Milja by Soetkin

Handmade sculptures and jewelry in polymer clay made in Bruges Area.
People often ask me why I chose such a difficult and hard to remember artistic name ?? I love the sound of the words and I think it's special (As some people say I am)!
But it also has a deeper meaning. Punda Milia (with an "i") is Swahili for ZEBRA. My love for Africa is genetic; My father lived there for 7 years and every year my parents go back for a vacation. They both fell in love with Africa. I have been there a few times myself and to be honest, it is hard not to lose your hart to this fabulous continent. But I'm wandering off ...
I'm fascinated by the black and white patterns on zebras and by the bright colors used in Africa. The colors and/or shapes that I find in Africa and pictures of Africa inspire me to make my sculptures and jewelry.
Each piece is unique, designed by me and handcrafted by me in polymer clay
I also work custom-made

Decorative sculptures, Nice jewelry, Special magnets
All colors and shapes are possible...
Looking for...
.... Something unique that fits your clothes?
.... Something special for a special occasion?
(i.e. the elephant I made for Michiel when he lost his first milk teeth.)
Tell me what you're looking for, and I will make it...
July 2014, meanwhile 2 kids,
I've decided to focus more on making sculptures because of the plastic form, I also get a lot of satisfaction out of that work.
I will still make jewelry but more occasionally or custom-made.
Below you can follow the process of my latest work :
the lion-mask

New creations will be regularly placed on the site.

Thank you for visiting my website and I hope to hear from you soon.
Friendly regards,
Soetkin (+32 (0)477 / 58 41 67)